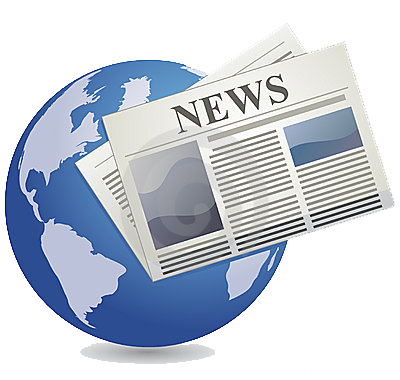 This week at Redbank Valley High School : April 24 to April 28, 2017
Reminder to all prom attendees that if you are bringing someone from a different school or who has already graduated, you MUST turnin a guest form to the office by April 26th. Guest forms can be picked up in the high school office and must be approved in order for your date to attend.
RV FFA will host a Red Cross Blood Drive on April 27th from 9 AM - 2:30 PM to help "BEEF UP THE BLOOD SUPPLY". All donors will receive a freshly grilled hamburger. Contact the Red Cross to register or Kate Gruver at the high school. Walk-in donors are welcome.
The Junior Shield Project is completed and the shields are displayed in the hallway showcases and in the library. Great job, Class of 2018!
Congrats to the 8th grade team of Zoey Troup, Clara Gourley, Landon Pence, and Rhiannon Laughlin for placing 1st at the Scrabble Competition on Thursday. Zoey was undefeated. Also, congratulations to the 9th grade team of Lauren Smith, Declan Fricko, Maddy Moore, and Karlee Wells for placing 2nd. Lauren Smith was the high scorer for the 9/10 division.
RV FFA and FFA Alumni will host a drive through Rabies Clinic on May 6 from noon to 2 PM at the high school greenhouse. Countryside Animal Health will administer the vaccination.
Senior time capsules will be opened on Tuesday, May 9, during Activity Period and Period 7 in the cafeteria. All seniors, whether they created a time capsule in 7th grade or not, should attend this event.
The RVHS Greenhouse will be open to the public on school days, beginning April 24th, from 9 AM to 3 PM, and Saturday, May 6th, and Saturday, May 13th, 9 AM to Noon.
Redbank Valley HS has a Swap Shop! Students, if you are tired of wearing the same outfits week after week, come and check out Room 103 between 7:45-8:15 AM, during Activity Period, or 7:45-8:15 PM on the first and third Friday of every month.
After school tutoring is available at the Redbank Valley Community Center. Tutoring will be held every Tuesday and Wednesday from 3:15-5 PM at the community center. Please sign up in Mr. Logan's room.
Parents: The last day to purchase a copy of the 2017 HS Yearbook is May 19, 2017. Orders can be placed online or download an order form through the high school webpage. Order forms can also be picked up and dropped off in room 133.
If you missed out on buying the 2016 HS Yearbook, there are extras available in Mrs. Bonfardine's room (133) for $40 each. Stop in and get yours today!
2016 Grads: If you have paid for but not picked up your 2016 HS Yearbook, they are available in room 133.
The daily announcements from the high school can now be viewed on the Redbank Valley Web site under RVTV Announcements.